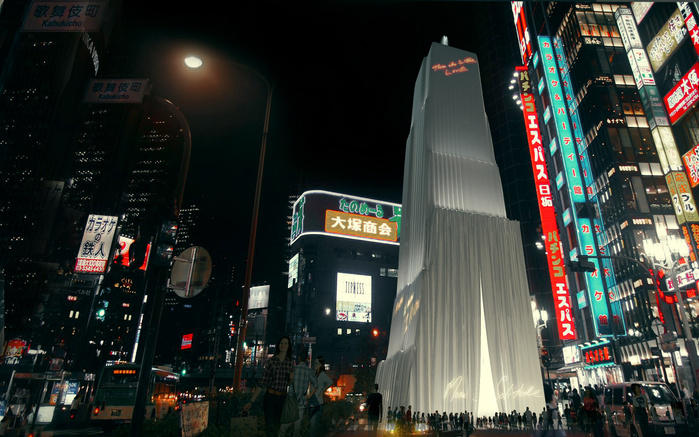 Did art supplant religion? When?
Not sure...but we feel it did.
"...So if you fancy something sublime, emotive or life changing and God won't do, I recommend art: it works for me. I want something in life that inspires me on a grand, overwhelming scale, and visiting a major gallery
is like stepping into a 21st century cathedral." -Google We took this opportunity to build a bridge
between contemporary art and cemeteries
-a cemetery for the new generation of deceased in TOKYO.