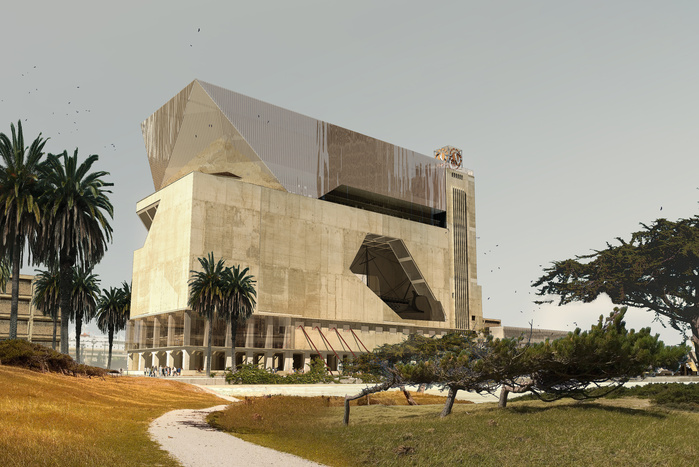 We believe in the effect of the extraordinary. We believe that the key to a successful museum lies in its ability to inspire visitors, create wonder, and enhance experience beyond the the common and easily consumed in favor of the stimulating, the daring, and the whimsical. We see this project as a signal of hope for the future of the city by introducing a tangible energy. The rebirth of an industrial icon.
The proposal aims to reactivate the port into a social and cultural destination for the whole metropolis and create an inter-nodal destination between land and sea.
The re-branding of a 1950 building as a receptacle for a Museum of Underwater Antiquities addressing Greek Antiquities creates a unique chance. We felt it was more logical to emphasize the existing industrial building then to create a completely new structure. We did this by extraction, to reveal the inner working of the original silos and by addition through placing the program atop the building. This unveils the existing beauty of the silos, its concrete roughness, its modern simplicity and industrial function and accentuates it with a reflective programmatic crown of glass and gold mylar micro perf.